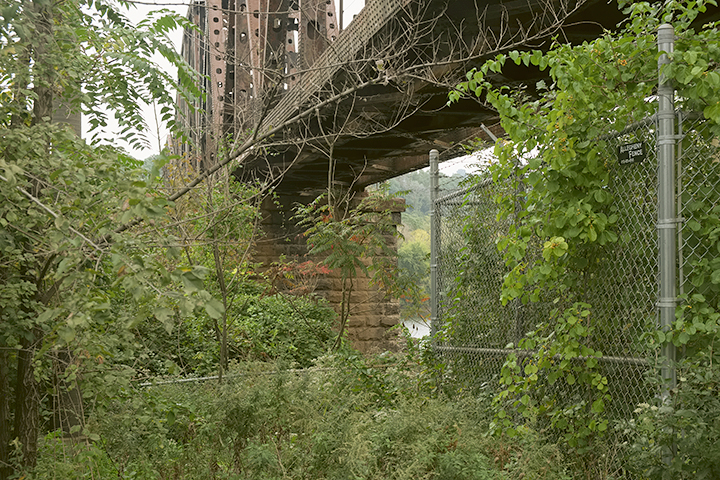 Homestead, Pennsylvania – July 6, 1892
When the current labor contract between the Carnegie Steel Co. and the Amalgamated Association of Iron and Steel Workers Union was about to expire, Andrew Carnegie decided to use the negotiations for a new contract as a vehicle to break the union. Carnegie opened negotiations by offering a 22% wage decrease, even though the company was growing and profits were high. When no agreement was reached, the company locked out the workers. A wall topped with barbed wired was then constructed around the plant, complete with sniper towers, searchlights and high-pressure water cannons.
On July 6, 1892 the company brought in about 300 Pinkerton detectives by boat to secure the riverside plant and allow non-union workers to come in and restart production. When the Pinkertons attempted to land at this site, they were met by an angry mob of strikers and their families. A gun battle ensued, killing 15 and wounding dozens more.
On July 12, 4,000 state milita arrived, effectively allowing replacement workers to begin production and ultimately ending the strike. As a result, the events broke the union as a force in the American labor movement